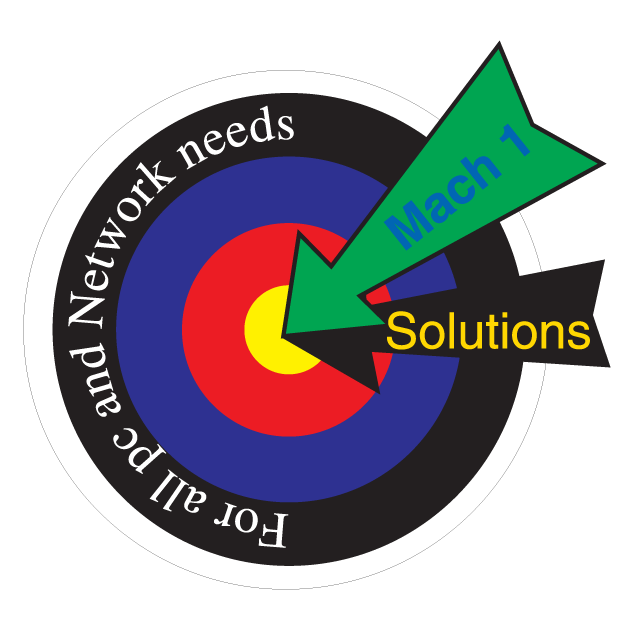 Services

The services offered by Mach 1 Solutions Limited are listed below:
Network Installation
• Hardware
• Software
• Cabling
• Routers
• Switches
After an initial office survey our highly skilled team will install a complete working network to your specifications.  This will include any necessary software and hardware.
Network Maintenance
Ensure running of Server, Network, PC and Applications, including End user support with all Microsoft Office applications.
Support
Troubleshooting, Rectification, Call out, Telephone Support, Remote Control (if requested) Response times depending upon contract.
Development / Website Design
Any database development will be specified with customers to ensure their needs are met.
Should requirements change, Mach 1 Solutions developments are able to respond
Website Maintenance
Due to the volatile environment of the internet it is essential that all websites are kept up-to-date both in content and appearance.  We at Mach 1 Solutions Limited will make sure yours is.
Training Services - On-line protection
Training for beginners
Training services on internet awareness for both parents and adults.  This training has been designed and authorised by CEOP - child exploitation and online protection.
Data protection advisory,

Any development undertaken by Mach 1 Solutions Limited will include training for End users and administrators.
Additional Services
Desktop Maintenance, Laptop Maintenance
Hardware / Software Procurement and Maintenance,
Domain Name Procurement and Hosting (inc:Electronic Mail Hosting),
Antivirus re-seller,
Conferencing.